Sentir Venezuela is formed by…
The Founders
Carla Soto, Dayris Rodriguez and Francis Gotopo came together to turn a dream into reality … bring the traditions of Venezuela to every corner of Toronto.
| | | |
| --- | --- | --- |
| | |   |
| Carla Soto | Dayris Rodriguez | Francis Gotopo Roque |
| (Artistic Director) | Founder | ( Executive Director) |
Our official photographer
Michel Zender
Michael Zender, Sentir Venezuela's official photographer, specializes in event photography, and in particular, live music and dance performances. His focus is on capturing the passion and joy of the performers during their performances. Over the course of the last several years he has photographed a variety of festivals and other outdoor events across Toronto, including Afrofest, Salsa on St. Clair, the Beaches International Jazz Festival, Luminato, the Muhtadi International Drumming Festival, the Hispanic Fiesta, the Pride Parade, the Toronto Jazz Festival, the Markham Jazz Festival, as well as many Kensington Market Pedestrian Sundays. He also enjoys travel and nature photography, as well as street photography. Many of his photographs can be found on his Facebook page, at https://www.facebook.com/michael.zender.5
Sentir Venezuela is thankful, proud and happy to work with Michael Zender. His work is artistically beautiful, professional and satisfying.
Our dance group
Caroll Simmons (Marketing, Social Media and Web Coordinator)
"Los grandes bailarines no son geniales por su técnica, son geniales por su PASIÓN". Martha Graham
---
Yhessika Bonnin (Administrative Assistant)
"When I dance is when I can say I am truly happy… This is my passion and I am glad life has given me the opportunity to do it with a BIG SMILE! ‪#‎danceyourwaythroughlife‬"
---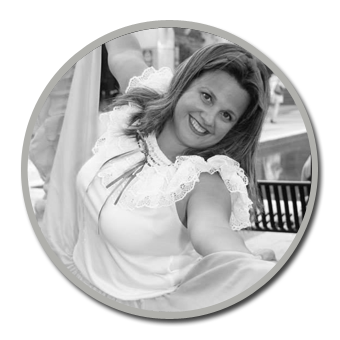 Fabiola Sanchez (Dance teacher)

"Que cada paso que des sea tu repertorio, que cada sitio que transites sea tu escenario, que bailes cada vez como si fuera la última…" Anónimo
---
Sarai Martínez
The dancer of the future will be the one whose body and soul have grown so harmoniously together, that the natural language of the soul will have become the movement of the human body. The dancer will not belong to any nation then, but humanity" Isadora Duncan
---
Sinai Castro
"Dancing is the loftiest, the most moving, the most beautiful of the arts, because it is not mere translation or abstraction from life; it is life itself." Havelock Ellis
---
Elizabeth Bravo
"Nobody cares if you can't dance well. Just get up and dance" Dave Barry
---
Noemí Guitierrez
"Dance is the hidden language of the soul"  Martha Graham
---
Sonny Carmona (Dance teacher)
"No siempre podemos elegir la música que la vida nos pone, pero podemos elegir cómo bailamos"  Anónimo