During this year's iteration of International Women's Month, we want to celebrate those Venezuelan women who, because of their imaginative, strong, creative, and combative character, have long stood out.

Many women have not only influenced our own culture but have crossed borders and won international recognition for their human and artistic achievements. We would need many pages and long hours to describe them all. Here, we introduce 10 Venezuelan icons.
1) Teresa Carreño
Born in Caracas in 1852, she began her professional career at an early age in New York, eventually joining the ranks of our greatest concert pianists and composers. She was one of the most accomplished pianists of the 19th and 20th Century, while also challenging the conservative social morés then in effect by enduring several divorces during a difficult time for women. She once performed in the White House for President Abraham Lincoln himself.
Carreño was also among the first soloists of the Berlin Philharmonic Orchestra in 1889 and performed on many important international stages in North America, New Zealand, Europe, South Africa and Australia. She died in 1917. In 1983, the Teresa Carreño Cultural Complex was opened in Caracas and is now considered the foremost theatre in Venezuela.
2) Teresa de la Parra
Born in 1889, she was a Venezuelan journalist and writer of French heritage, now ranked as among the most important Venezuelan novelists of the first half of the 20th century, along with Rómulo Gallegos. She was also among the first Venezuelan writers to win critical recognition outside her country. Her two novels, Iphigenia and Memories of Mama Blanca, were widely read in France and Spain and throughout Latin America and won her enduring fame.
In Iphigenia, de la Parra explored notions of feminism in Venezuela for what was possibly the first time, telling the dramatic story of a woman struggling against a society that denied her a voice of her own, confining women to the traditional roles of wife and mother. Memories of Mama Blanca, meanwhile, is an elegy to her childhood and personal life. She died in Madrid in 1936.
3) Yolanda Moreno
Born in Caracas in 1936, she has been one of the leading dancers and choreographers of her time, winning fame as an ambassador of Venezuelan folk dance. She is now known unofficially as "The dancer of the Venezuelan people."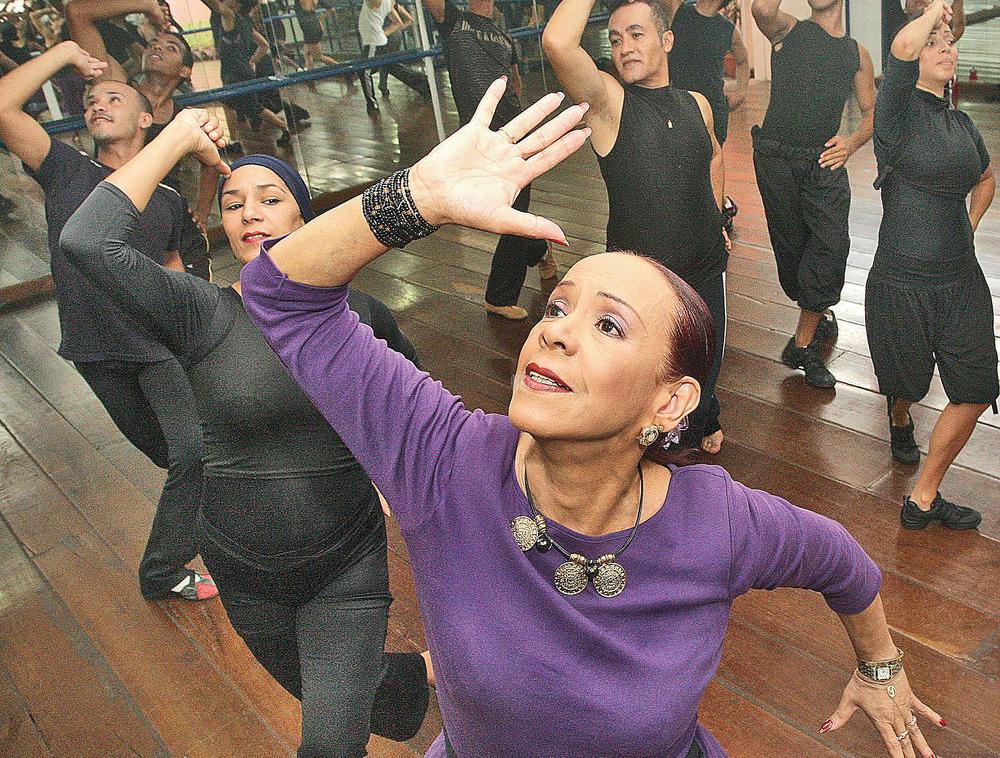 Along with her husband Manuel Rodríguez Cárdenas, she founded the Venezuelan Dance Association in 1962 and came to be considered one of the most influential artists in Venezuela, thanks in large measure to her performances on important stages around the world. We has fostered international respect for our folk dances while, she has been a source of inspiration for Sentir Venezuela.
4) Carolina Herrera
Born in 1939 in Caracas, Herrera comes from a family that taught her to value high-fashion designs, so it was no surprise that she became an entrepreneur and fashion designer. Her wit and creativity vaulted her to the forefront in her field, and her work has highlighted the world of Venezuelan fashion.
In 1981 she founded her own company and mounted her first fashion show, displaying good taste, refinement, and elegance. It didn't exactly hurt that she won a commission to design Caroline Kennedy's wedding dress, after having already worked as the personal designer for Jackie Kennedy. In 1986, she launched her brand "Carolina Herrera," a line of products for both women and men, ranging from perfumes to footwear and accessories.
5) Soledad Bravo
Born in 1943 of Spanish origin, she is among the most emblematic and prolific singers in Venezuela. Bravo has recorded more than 20 albums, including original songs as well as compilations of important Venezuelan artists. She began as a soloist, combining protest music with traditional Venezuelan styles that she further enriched with influences from jazz and salsa, among others. She has worked with great international artists, including Willie Colón, Ray Barreto, Joaquín Sabina and Rubén Blades, among others.
6) María Teresa Chacín
Born in Caracas in 1945, she is one of the leading Venezuelan proponents of Latin American folkloric and romantic music. She has recorded more than 50 albums with important Venezuelan musicians, including Juan Vicente Torrealba and Chelique Sarabia. She has also collaborated with Chelique Sarabia. She has also collaborated with the Mexican composer Armando Manzanero.
Among other accolades, she won the Venezuelan Voz de Oro Award and became the first Venezuelan singer to win a Latin Grammy (Best Children's Music Album, for María Teresa Canta Cuentos).  She has represented her country by appearing on stages in Colombia, Puerto Rico, Buenos Aires, Washington, and New York. In 1976 she recorded an album in London, England with the London Symphony Orchestra, under the direction of Aldemaro Romero.
7) Zhandra Rodríguez
Born in Caracas in 1947, she followed her career as a ballet dancer by founding the International Ballet of Caracas and also helped to establish and direct the New World Ballet of Caracas. Rodríguez is recognized now as the Prima Ballerina of Venezuela. When she was fifteen years old she became part of the National Ballet of Venezuela, soon becoming one of the principal dancers. Later, she danced for the American Ballet Theater in Caracas and decided to continue her professional career in that company, playing most of the main roles of the classical ballets.
In 1974 she returned to Venezuela and together with Vicente Nebrada, María Cristina Anzola, and Elías Pérez Borjas founded the International Ballet of Caracas, a company that soon attracted great international prestige. She has been invited to dance leading roles in international dance companies such as the National Ballet of Cuba and the Ballet of the Berlin Opera, among others.
8 ) Gabriela Montero
Born in Caracas in 1970, she has been described as "a woman prodigy in the classical piano," thanks to her masterful concerts, distinguished by their improvisation, dexterity, and virtuosity.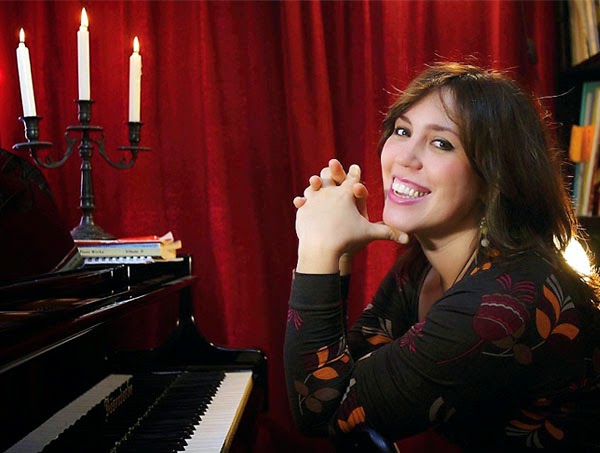 In the first years of her artistic career, she was a soloist in the Venezuelan Youth Orchestra "Simón Bolívar." After receiving a scholarship, she moved to the United States to continue her music studies. She has performed as a soloist with some of the world's leading orchestras, including the New York Philharmonic, the Boston Philharmonic, and the NDR in Hanover.
9) Patricia Velásquez
Born in 1971 in Maracaibo in the Venezuelan Guajira, she won fame as a supermodel before launching a career in acting. Her mother comes from the indigenous Wayúu tribe that straddles the border between Colombia and Venezuela, while her father is mestizo. She began her artistic career in dance but won even greater attention in 1989 when she participated in the Miss Venezuela beauty pageant, representing the Peninsula Guajira, an achievement that brought her international recognition.
As a professional model, she stood out on the catwalks of Milan, Paris and New York. In 2002, she created the Wayúu Tayá Foundation, a non-profit organization dedicated to assisting the Wayúu and helping to sustain their culture and traditions. On May 20, 2009, she received recognition in New York from both the Women Together Committee and the UN for her humanitarian work.
10) Betsayda Machado
Born in El Clavo, a town in the Barlovento region, she is a Venezuelan singer with deep African roots that extend far into Venezuelan history. Machado has recently made herself known to the world, as "the voice of Venezuela." She has spent most of her life in the town of her birth, as a singer and member of the band La Parranda de El Clavo.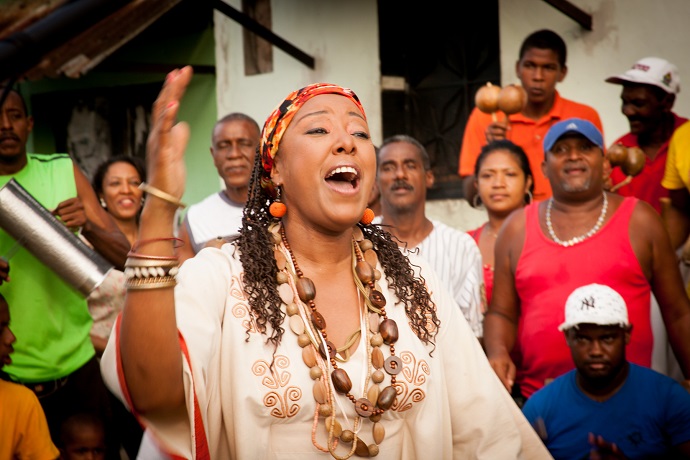 Thanks to her voice, her presence, and her artistry, she has aroused far-reaching interest in Tambores, an Afro-Venezuelan musical genre. After her U.S. debut in New York in January 2017, The New York Times sought out Betsayda and Parranda for an interview. Last year, Betsayda celebrated the 30th anniversary of the group with a series of concerts in different North American cities. Toronto had the good fortune to meet her and to dance to the pulsating rhythms of her band.
Author: Carla Soto
Translation and editing by Oakland Ross
Images:
http://www.gustavopierral.net/?p=20958
http://ceolnasidhe.blogspot.com/2014/08/gabriela-montero-brahms-piano-concerto.html
http://southernexposurearts.org/artists/betsayda-machado-la-parranda-el-clavo-venezuela/