When speaking of Venezuelan culture, it's impossible to ignore the country's African roots.
During Spanish colonial times in the sixteenth and seventeenth centuries, the arrival of African slaves meant injustice and misery for them, but it also heralded the arrival of African culture and traditions, expressed in cookery, music, crafts, dances, and religious practices.
We have Africans to thank for many aspects of our unique Venezuelan reality, a blend of at least three different cultures: the indigenous, the European, and the African. Venezuela was especially enriched by a trove of cultural practices and traditions that came to us from what are now Angola, Guinea, Guinea-Bissau, and the Congo, the ancestral homes of our
earliest African arrivals. Meanwhile, because Africans tended to be less susceptible to European diseases than the indigenous population, they soon found themselves forced to undertake the most arduous work, particularly the cultivation of cocoa.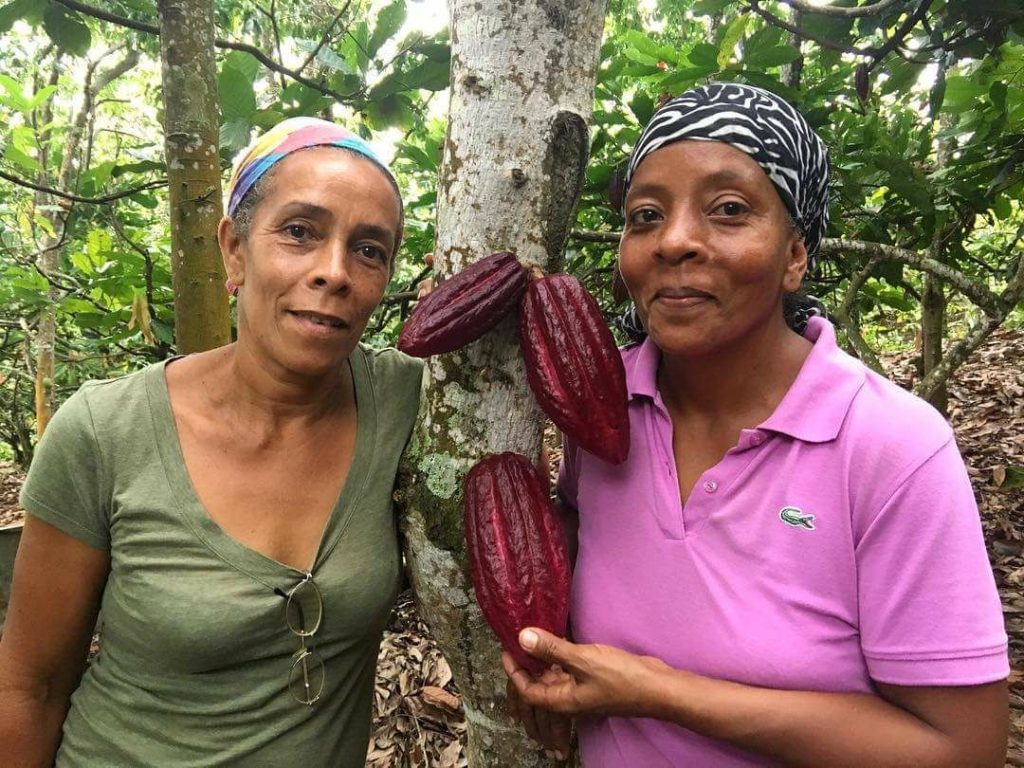 Foto taken by Maria Victoria Mata – Project "Cacao Lament" (1)
The Africans' rituals, music, and dances allowed them to maintain something of their traditional lives and customs and also helped them to withstand their new lives of injustice and abuse by providing a physical and psychological shield against the horrors of slavery.
In Brazil, a martial art called Capoeira was developing, in the form of a dance that served as protection and resistance against the Spanish colonizers. Meanwhile, a musical style called Tambores (Drums) was taking root in Venezuela. It's an Afro-Caribbean musical form that began to flourish in the northern coastal areas of the country, with rhythms that
originated in the African Congo. Thanks in large part to these musical forms, Africans could console themselves amid their pains and sorrows, conspire against the Spaniards, and even win the hearts of their intended lovers. Particularly in Barlovento, a town in Miranda state very close to Caracas, these African traditions remain authentic and alive today, sustaining a culture that is at once ancient and contemporary.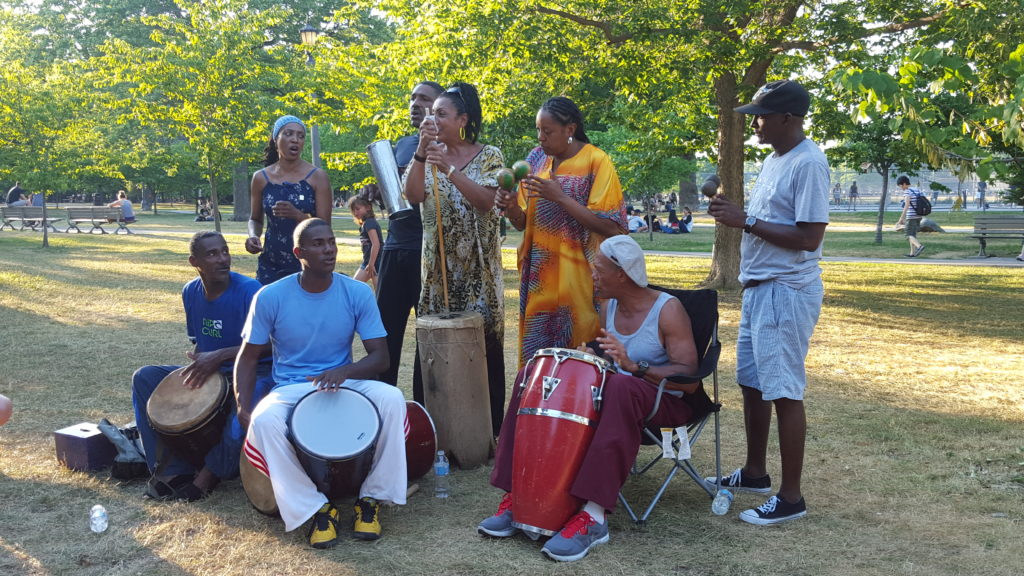 During the colonial epoch, Catholic missionaries from Europe sought to implement a more peaceful form of colonization, using the tenets and practices of Catholicism to entice and subdue the indigenous and African people. This process of religious conversion also aided in the development of new syncretic faiths that mixed European and African roots, involving obedience to Catholic saints that were also perceived as African gods. Santerismo is merely the largest of these hybrid religions. On one level, Africans were converted to Catholicism, but at the same time they were able to remain faithful to their own myths and gods.
Even today, huge numbers of Venezuelans continue to celebrate these Afro-Catholic religions, with festivals organized in many towns, often as part of the country's Summer Solstice Festivities, characterized by the tropical heat in what is the traditional season of fertility. The most important of these celebrations include the Callao Carnival, the Saint John-the-Baptist Festival, the Cross of May, the Devil Dancers of Yare and the Corpus Christi, among many others.
Simón Bolívar, the great Latin American liberator, tried for years to abolish slavery in South America. For him, the struggle for the region's independence entailed liberty and equality not just for some but for all — for creoles, mulattoes, indigenous people, and blacks. They were all part of the free and united Venezuela he had long dreamed about. Thanks to the support of African slaves, Venezuela gained its independence in 1810. But it was not until March 24, 1854, during the presidency of José Gregorio Monagas, that slavery was abolished in Venezuela, which thereby became one of the first Hispanic countries to abandon the sordid and demeaning practice, along with Peru and Argentina.
During the celebration of African American History Month, we want to pay tribute to those of our people blessed with African roots and to give thanks for their invaluable legacy, one that continues to enrich Venezuelan culture today, in a land of steadfast people with a character at once powerful and passionate — a nation of artists, creators, musicians, and dancers whose abundant energy resonates in the use of African masks and in the timeless rhythms of our African drums, thebumbac, puya, and cumaco.
Author: Carla Soto
Translation and editing by Oakland Ross
Images:
(1) Photo taken by Maria Victoria Mata (@Colibrydorado) – Director and Creator of Project in Development "Cacao Lament". Place: Merida, Venezuela
– Francis Gotopo